Plant Pot Marbling Workshop Thursday 6th September 2018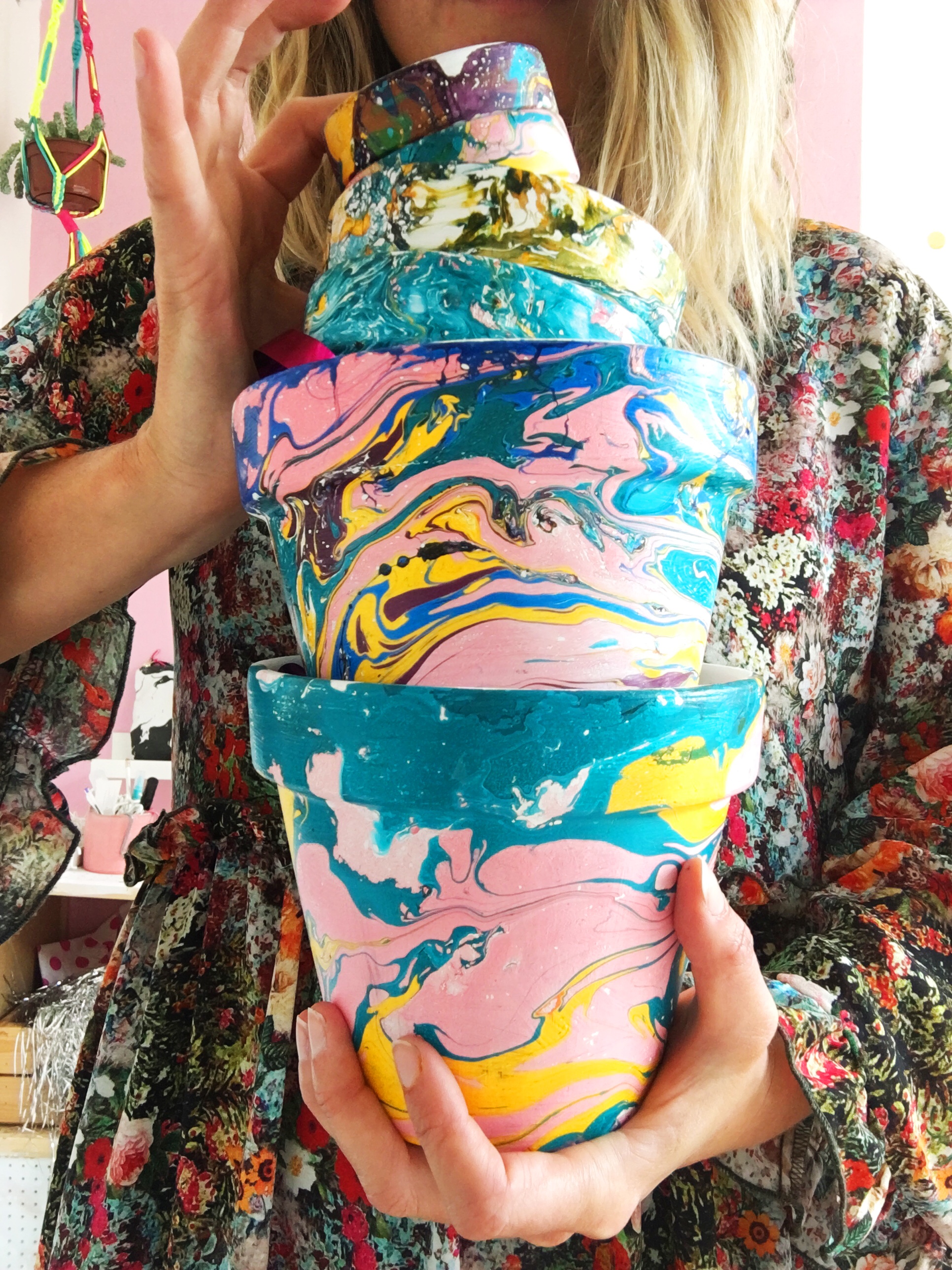 Plant Pot Marbling Workshop Thursday 6th September 2018
This workshop is now sold out but please email us at shop@puptart.co.uk to be added to the list for our next event.
So excited to announce our first ever plant pot marbling workshop. The event will be held at the beautiful Heron Hawker plant shop near Crouch End, North London.
With each ticket you will receive 3 x terracotta pots to marble of various sizes and additional paper to marble if you have time. I'll guide you through the marbling process and then its all about having fun and experimenting with colour and pattern. Resulting in a lovely collection of pots and papers.
There will also be wine and snacks available yay!.
The class is available in 2 sittings 6-7.30 and 8-9.30.
Please wear clothes you don't mind getting a little messy. Cant wait to marble with you.