Midnight Dog/Cat Glitter Party Bow Tie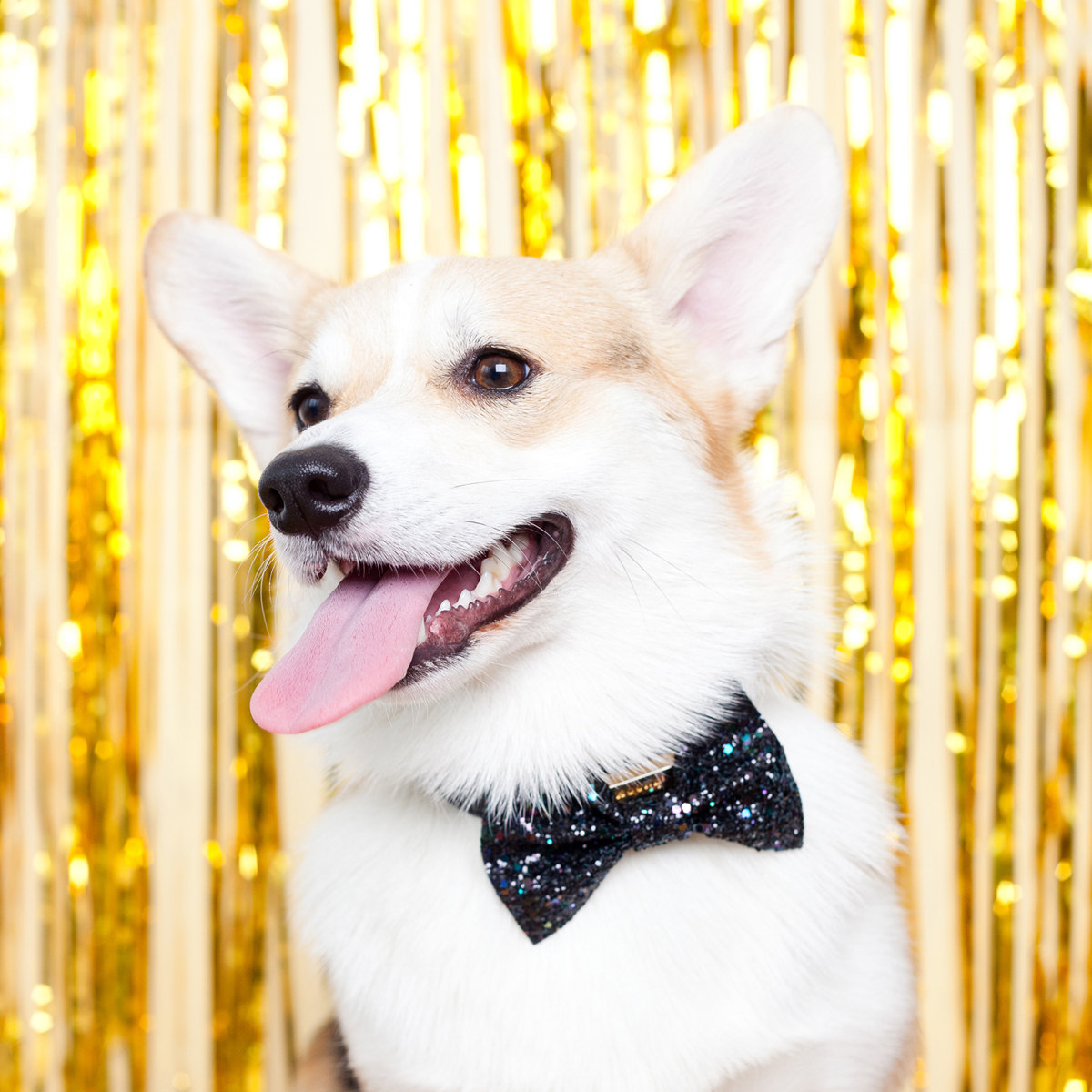 Midnight Dog/Cat Glitter Party Bow Tie
Bow Ties Are Cool!

Has your dog been invited to a special occasion? What on earth are they going to wear? Why a fabulous glitter party bow tie of course.

Simply slide the elastic loop at the back of the bow tie onto your dogs collar and hey presto, one super dapper pooch.

Cats can also rock the bow tie and we all now they love to party.

Available in two sizes:

Cat/kitten/puppy measures approximatley 10cm x 6cm

Dog measures approximately 12cm x 6cm

Handmade in London.

Main photo taken by Rachel Oats Pet Photography.