Watermelon Festival Bum Bag (Fanny Pack)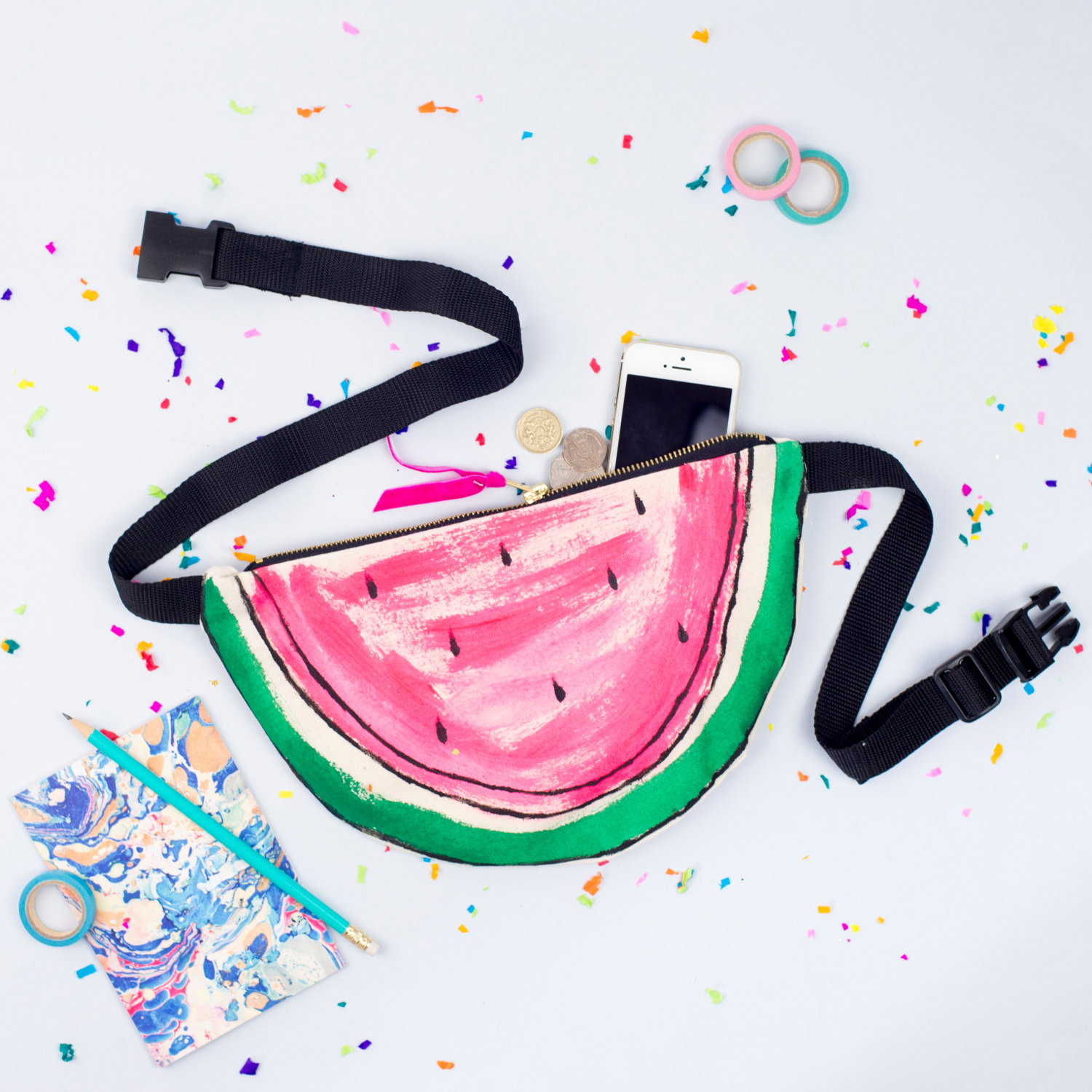 Watermelon Festival Bum Bag (Fanny Pack)
Want to bring some tutti fruity fun to the festival season and have your hands free for disco dancing? Well we can make that dream come true with our new watermelon bum bags.

Perfect for holding your cash,keys, phone and lipstick.
Measuring approximately 11"x 6" with an adjustable strap up to 46 inches in length.

Hand painted and handmade by me in London each one is totally unique.
sold out