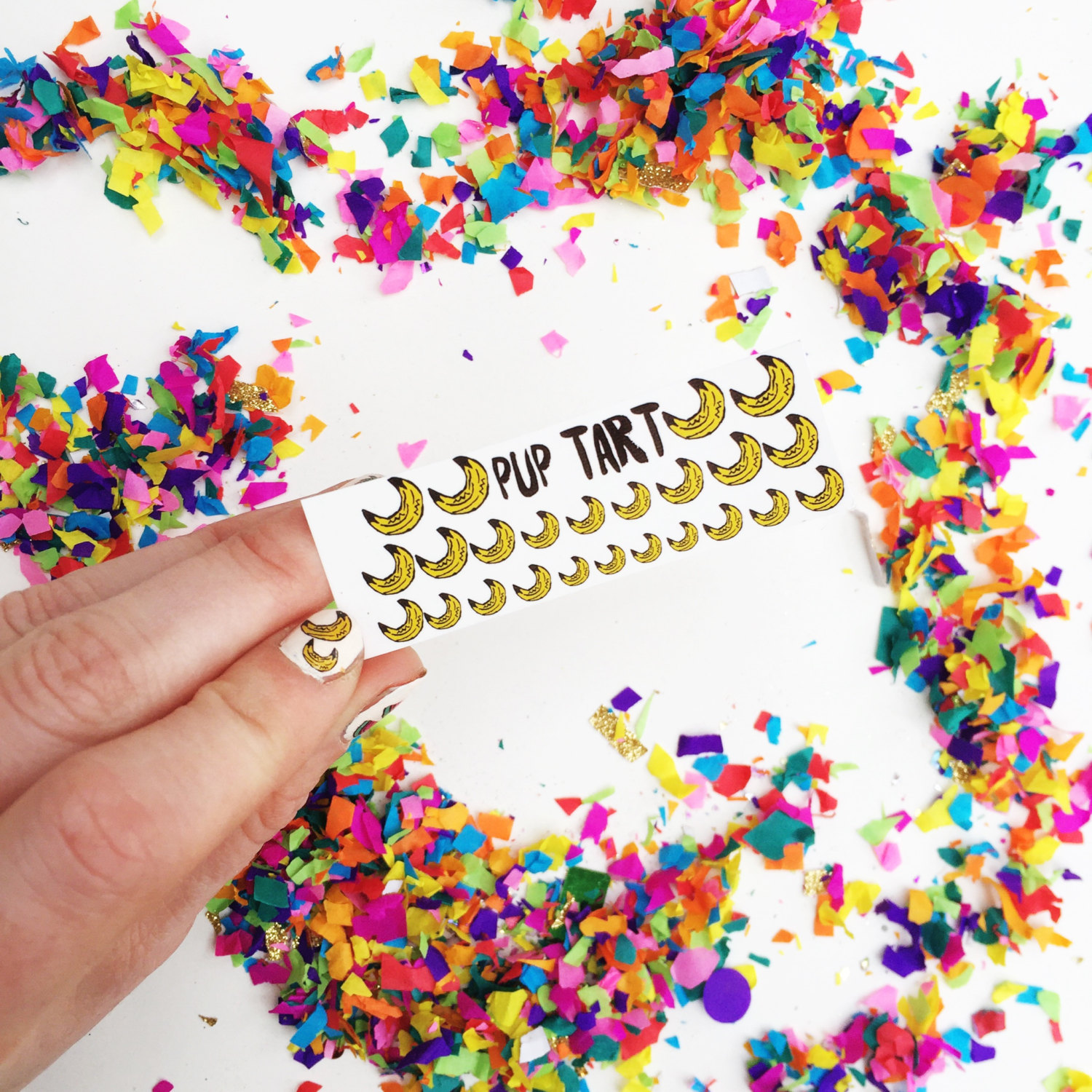 Banana Nail Decals
Look cool bananas with our new, limited edition nail decals.

Lovely Etsy maker Euani has helped us create some super cute, nail art from our tutti fruity illustrations. Yippeeee!

The decals come 24 in a pack, in varying sizes so they will fit your nails and you can create fun patterns.

The decals are made on Water Slide paper. This means they're not stickers, although this does make them easier to handle, they're also not as thick so they sit under a top coat of nail varnish wonderfully and the sides don't peel out.

They just need 10 seconds in water and then you can place them on your nails. They work best with polish underneath.